Legendary Mountaineers of HMI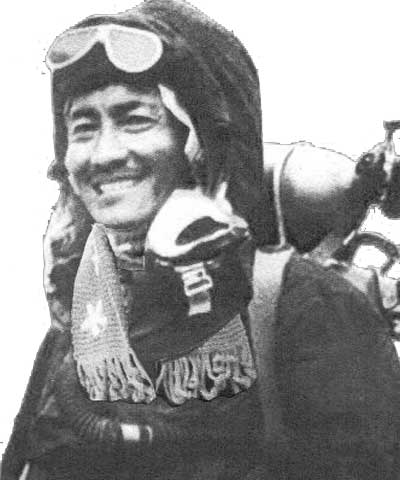 Tenzing Sherpa
First ascent of Mt. Everest.
Awards : Padma Bhushan, President's Gold Medal, IMF Gold Medal
Sherpa Tenzing Norgay's historic ascent of Mt. Everest along with Edmund Hillary inspired and guided the country to set up the Himalayan Mountaineering Institute in Darjeeling. the first of its kind in India where the climbing legend served as Director of Field Training since its inception.

Tenzing went to Everest six times before he succeeded in his 7th attempt, as a high altitude porter in 1935,1936 and 1938 expeditions. In 1952 he was a climbing member of the Swiss Expedition's attempts on Everest with Raymond Lambert. He reached up to 28,200 feet during the spring attempt. The following year (1953) he joined the British expedition to Mt. Everest as a member and made the first ascent of the world's highest mountain along with Edmund Hillary on 29th May 1953.

Born in the village of Moyey in Tibet, raised in Nepal, and a resident of India for most of his life, Tenzing never learnt to read or write, but had an active mind and was fluent in several languages. In 1947 he was part of a Swiss expedition for the first time, following a magnificent performance in the rescue of Sirdar Wandi Norbu who had been seriously injured in a fall. He then went to the top of Kedar Nath – a first ascent. He also climbed Nanda Devi East with a French expedition.

Sherpa Tenzing Norgay's decorations and awards include the Padma Bhushan, President's Gold Medal, Nepal Tara, Nepal Pratap Vardak, Shah of Iran Medal, George Medal, Coronation Medal of Queen Elizabeth II, Tiger Medal of Himalayan Club. Hubbard Medal of the National Geographical Society, USSR Sports Special Medal, French Sports Special Medal, Italian Sports Achievement Medal, Doctor of Law, Northland College, Wisconsin (USA) and IMF Gold Medal.
Nawang Gombu
Scaled Mt. Everest, Saser Kangri Nanda Devi, Cho-Oyu
First man to climb Mt. Everest twice
Awards: Padma Bhushan, Padma Shree, Arjuna Award, IFM Gold Medal
Sherpa Nawang Gombu became the first person to reach the top of Mt. Everest twice, he continues to be an inspiration to the climbing fraternity all over the world. After climbing Mt. Everest with the American team, in 1963, he again scaled it as a part of the Indian Everest Expedition during 1965.

Nawang Gombu became an instructor at HMI since its very inception in 1954. Gombu served as the Director of Field Training from May 1976, and then as Honorary Advisor till he passed away in 2011. Other achievements to his credit are Sasser Kangri, Nanda Devi, International Ladies Cho-Oyu Expedition, Rathong and many other mountain peaks. He also served as an honorary instructor in the Climbing School at Mt. Rainier, USA.

Nawang Gombu was awarded Padma Bhusan, Padma Shree, Arjun Award, Indian Mountaineering Foundation Gold Medal, Coronation Medal of Queen Elizabeth II, Tiger Badge (Himalayan Club) Hubbard Medal of Honour.
Ang Kami
Youngest Member to climb Mt. Everest in 1965.
Awards: Padma Shree, Arjuna Award, IMF Gold Medal, Tiger Badge.
Ang Kami was charming and a well-loved instructor at HMI in 1960, he went up to the South Col with the Indian Mount Everest expedition. He was the youngest member, who climbed Everest in 1965 with the Indian team. His notable expeditions are Bethartoli Himal, Rathong with the pre-Everest expedition and other prominent peaks in the Himalaya. He has done a great deal of trekking in both Nepa and Sikkim Himalaya.

Ang Kami was awarded, Padma Shri, Arjuna Award, Gold Medal of Indian Mountaineering Foundation and the Tiger Badge of Himalayan Club.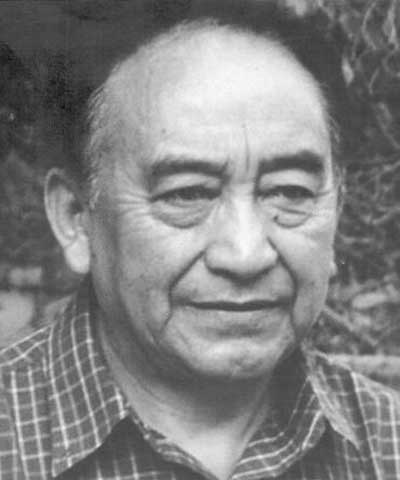 Nima Tashi
Scaled Kabru, Rathong, Trishuli, Saser Kangri, Tharkot, Thelu, Khangla Khang, Koktang Palung.
Awards: Chief of Army Staffs Commendation.
Nima Tashi served as an instructor at HMI. Later, he was promoted to Deputy Director of Field Training. Achievement to his credit is Karbu, Rathong, Tirsuli, Sasar Kangri, Tharkot. Thelu, Khangia Khang, Koktang Paiung and others important peaks in the Himalaya. He attended Army Ski Course in 1962. Method of Instruction course in 1963 and Swiss Alpine Guide Course in 1973. He was awarded the Chief of the Army Staff's Commendation Card in 198. He continues to be a sought after speaker on Mountaineering and adventure and travels throughout India to deliver his thought-provoking and motivating lectures.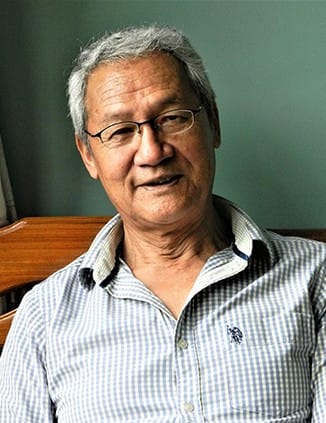 Dorjee Lhatoo
Scaled Mt. Everest, Nanda Devi, Chomulhari, Mont Blanc, Matterhorn
Awards: IMF Gold Medal, Tenzing Norgay Award
Dorjee Lhatoo served in the Indian Army before joining as an instructor at Himalayan Mountaineering Institute. He was the Deputy Director of Field Training. His achievements in the field of Mountaineering include, – Nanda Devi, Chomolhari. Mount Everest and other major peaks in Himalayas and Mont Blanc, Matterhorn, Mont Rosa, etc. in the Alps. Dorjee Lhatoo has been awarded the Silver and Gold Medal (Indian Mountaineering Foundation), Tenzing Norgay Award, Sports medal of the French sports federation.